Make no mistake: Lesvos or Mitilini, often perceived as two, is one and the same island. After Crete and Evia, it is the third biggest island in Greece. Despite its size, Lesvos attracts only a fraction of the tourists than big islands such Corfu or Rhodes, not a disadvantage per se as Lesvos begs to differ, claiming the title of the perfect place to visit for those who want to indulge in "the real Greece experience". This much is true. In a strange way the island can remind you of something you never quite knew about Greek islands, before they turned to theme parks ala Saint Barts-sur-Med.
Yup, Lesvos transcends a very good idea of real island life in Greece. And there is a plethora of natural elements to argue in its favour: extensive, craggy plains that take turns with coastal wetlands and spectacular sandy beaches in the center of the island, densely forested mountains and impenetrable, divine olive groves – around 11 or 12 million olive trees are cultivated here producing the highly regarded oil – further east; oak trees, protruding rock formations and mountains, wildflower goldfields and fertile valleys, and a unique, worldwide famous petrified forest. No wonder the Ottomans called Lesvos the "Garden of the Empire".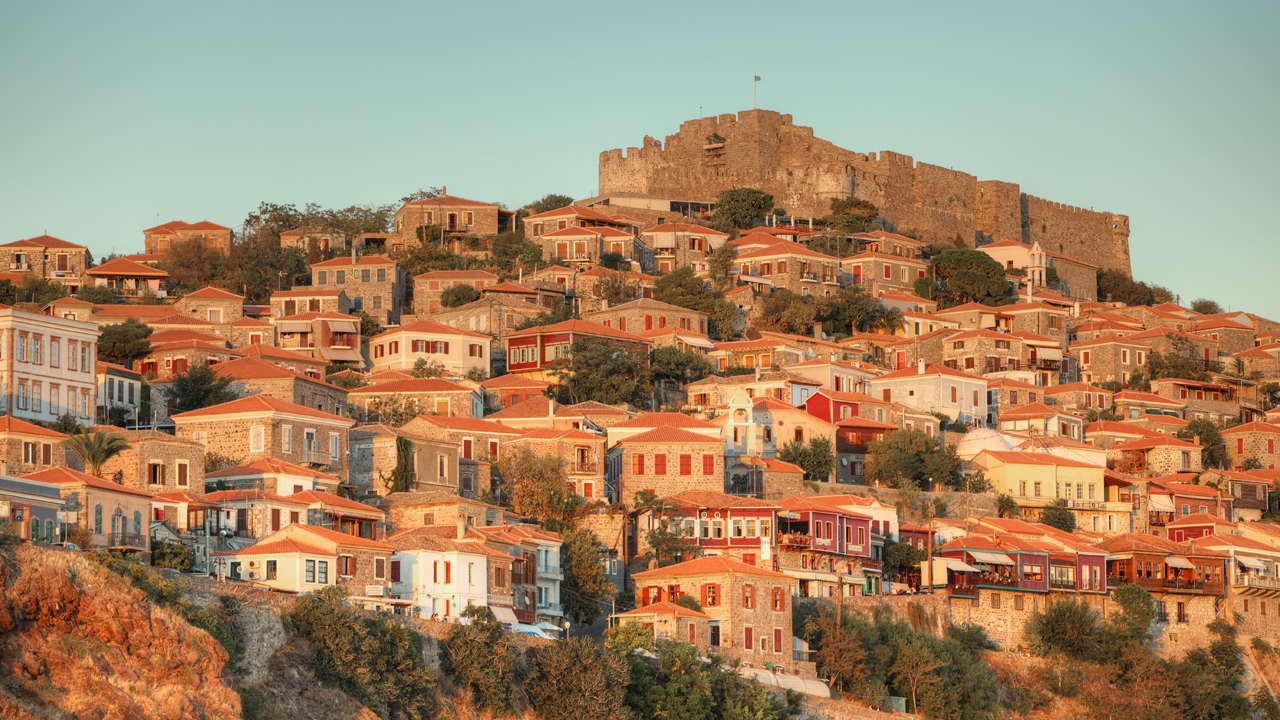 Famous for its fertile grounds, of course, but also for the creative artists and scholars it has bred and inspired since the dawn of times, a type of fertilizer for the island's romantic allure and real treasures. Lesvos, the proud birthplace of the philosopher Theophrastus, the successor to Aristotle in charge of the famous Peripatetic school, was a dominant cultural center in antiquity known for its Philosophical Academy, with teachers and mentors like Epicurus and Aristotle.
This is a great cultural legacy that stretches from the 7th century BC and the musical composer Terpander, the "father of Greek music", who influenced Sophocles and Alcaeus, to 20th century figures such as the novelist Stratis Myrivilis, Odysseus Elytis the great 1979 Nobel Prize-winning poet (family origins from Lesvos) and, of course, the unsurpassed primitive painter Theophilos.
The most famous, however, is Sappho, one of ancient Greece's greatest poets. Her sensuous, lyric poetry has encouraged a modern-day following-cult drawing lesbians from around the world to her birthplace, the village of Skala Eresou.
The island's history goes back to the 6th century BC, it was Pittacus, one of Greece's Seven Sages, who resolved the feuds between the powerful cities of Mitilini and Mythimna, thus heralding a prolific area, later to be abolished during the times of conquest, more or less of the same kind that other Greek islands went through. Between 527 BC, when the Persians conquered Lesvos and 1923, when Greece gained sovereignty over the island, the Athenians, Romans, Byzantines, Venetians, Genoese, and Turks superseded each other, with signs of their influences clearly visible nowadays.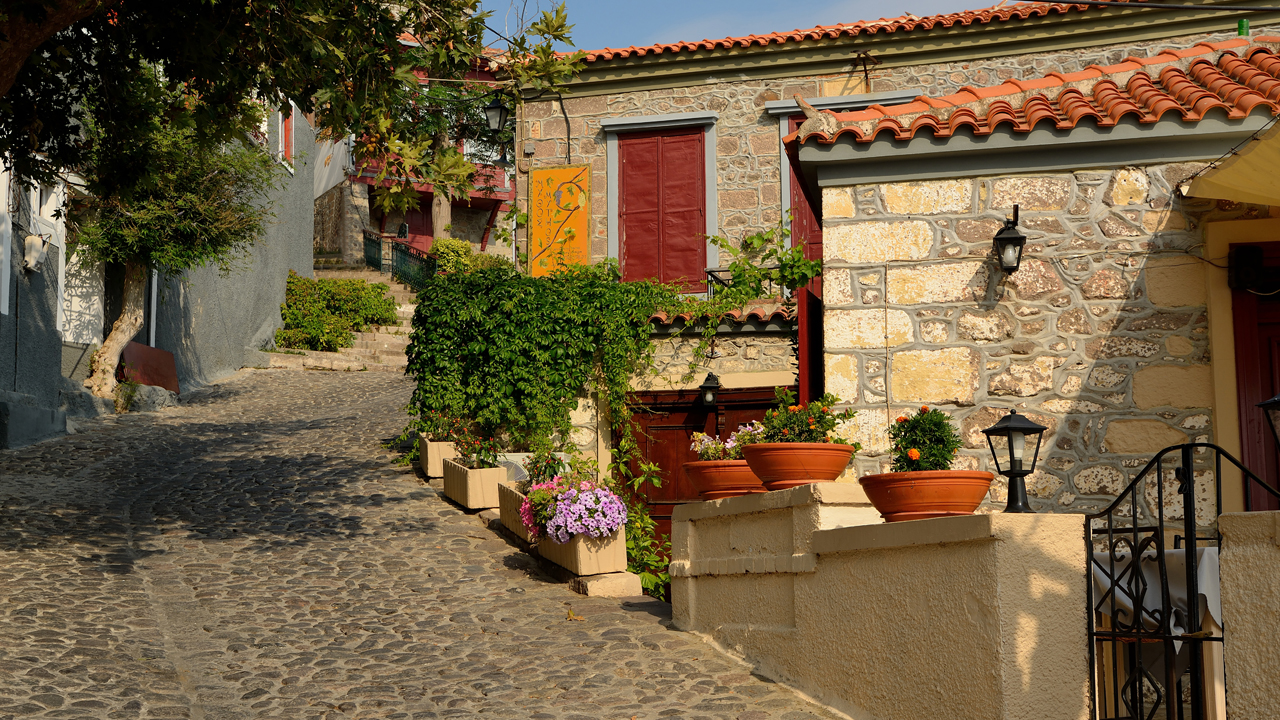 Quite a number of Byzantine and post-Byzantine sites are spread over the island, including, except churches and monasteries, archaeological monuments and castles, while the traditional architecture, of Asia Minor's influence as well, dresses up with wood and stone the quite few existing estates, mansions and tower houses, of which the island's capital is both proud and known for.
Jewel on the island's crown is the port and capital, Mitilini, a lively place year-round, a showcase of neoclassical architecture and the traditional, praiseworthy ouzeries (around half of the legendary Greek ouzo exported worldwide is produced here), abundant fresh fish, great accommodation and two of Greece's most admirable art museums, while, on the north-coast, Molyvos town – the ancient Mythimna – is an eye candy, famous also for its glorious sunsets. And Lesvos' arsenal seems inexhaustible: along with hiking and cycling, with nearly 300 species the island is a mecca for birdwatching, while the island boasts therapeutic hot springs that gush with some of the warmest mineral waters in Europe, many of which have been in use for thousands of years for treating rheumatism and arthritis, back and hip pains, gynecological and neurological ailments, as well as kidney and gallstones.
All in all, no exaggerations made, if Lesvos has to be described by one sole word this would be "dithyramb"; the hymn with the erratic strain that was invented by Arion, on Mythimna's very grounds. 
Lesvos For You
An island you can live your own myth. Try traditional recipes and enjoy the local legacy!